Valorant News:


Updates, news, videos, memes and the latest patch notes
Agenten-Trailer Gekko
06.03.2023
https://www.youtube.com/watch?v=iYFh_XAXSPk
New Agent Gekko Trailer
Oni 2.0 Skin-Bundle
28.02.2023
Riot Games has announced the release of a new skin bundle called Oni 2.0 for the game Valorant. This bundle is a sequel to the popular Oni skin bundle and includes new skins for the Frenzy, Bulldog, Ares, Vandal, and Katana Melee. The development of this bundle took almost two years due to the popularity of the original Oni bundle and player demand for more Oni skins. The Oni 2.0 bundle also includes a new gun buddy and spray.
VCT LOCK//IN
02.02.2023
New Knife Skin soon:
REVELATION // Episode 6 Cinematic
09.01.2023
Sage took that "I am not just your Healer" line to a whole different level in this Cinematic Clip. 👏🏼
City of Flowers // Lotus Official Map
09.01.2023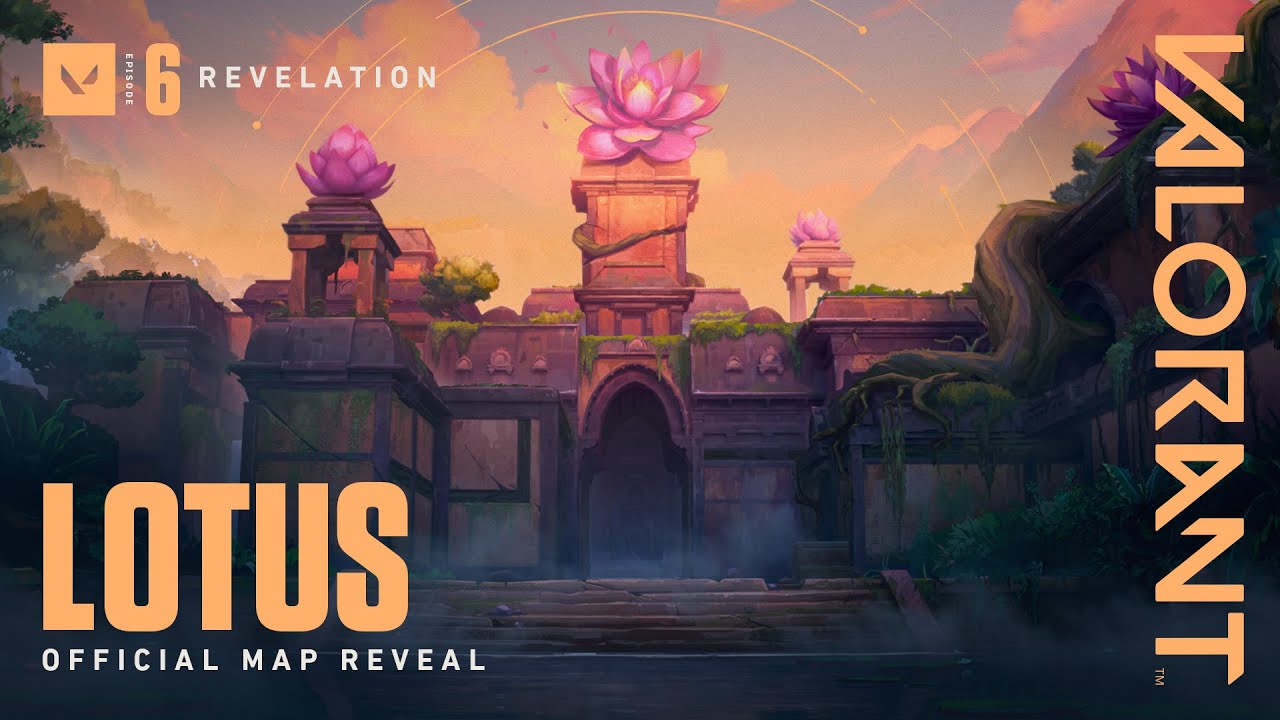 Rediscover the wonders of a forgotten world on Lotus: a new 3-site map launching with Episode 6: REVELATION.
Check out the new Lotus Trailer
FUEL // Araxys Skinline
09.01.2023
Check out the amazing new Bundle:
Featuring a Vandal, Bulldog, Operator, Shorty, and Bio Harvester Melee
Check out the new Cryostasis Skins
13.12.2022
Freeze your enemies! New Cryostasis skin bundle. A frosty new collection is dropped just in time for Christmas. We love the sound effects.
Sage Gunbuddy (XBOX)
13.12.2022
Link your Riot Account to your Xbox Account and get the Pocket Sage Gunbuddy
New Bundle: Abyssal
29.11.2022
What do you think about the new New Bundle: Abyssal Bundle? Cop or Drop? To us it looks like a Battle-Pass Skin-Line... very basic. Do you agree?
Give Back Bundle
19.11.2022
Give Back // 2022 Bundle where 50% of proceeds from weapon skins and 100% from accessories go towards the Riot Games Social Impact Fund. Do you like it?
2022 Game Changers
14.11.2022
WATCH GAME CHANGERS CHAMPIONSHIP. EARN DROPS. Watch a live game on Finals Day, Nov. 20 to earn the 2022 Game Changers Championship Card.
5.10 Navigation Bar Changes
07.11.2022
Navigation Bar will change in 5.10. 👍🏻 Inline Buttons for easier accessibility instead of going back to the home page each time. Let's go.
VALORANT PATCHNOTES 5.09
03.11.2022
We have some Harbor and Skye bug fixes (among a few others) in this week's patch.
Read Patch Notes 5.09 here.
SOULSTRIFE
03.11.2022
What do you think about the new SOULSTRIFE Bundle? Cop or Drop?
DeepTactics.gg isn't endorsed by Riot Games and doesn't reflect the views or opinions of Riot Games or anyone officially involved in producing or managing Riot Games properties. Riot Games, and all associated properties are trademarks or registered trademarks of Riot Games, Inc.